EDITORIAL SHOOTING BY THOMAS SCHOGER
location: Rauch Offspace
models: Koffi Edem Koudjegbe, Margarita Kogaj, Sandro Reitz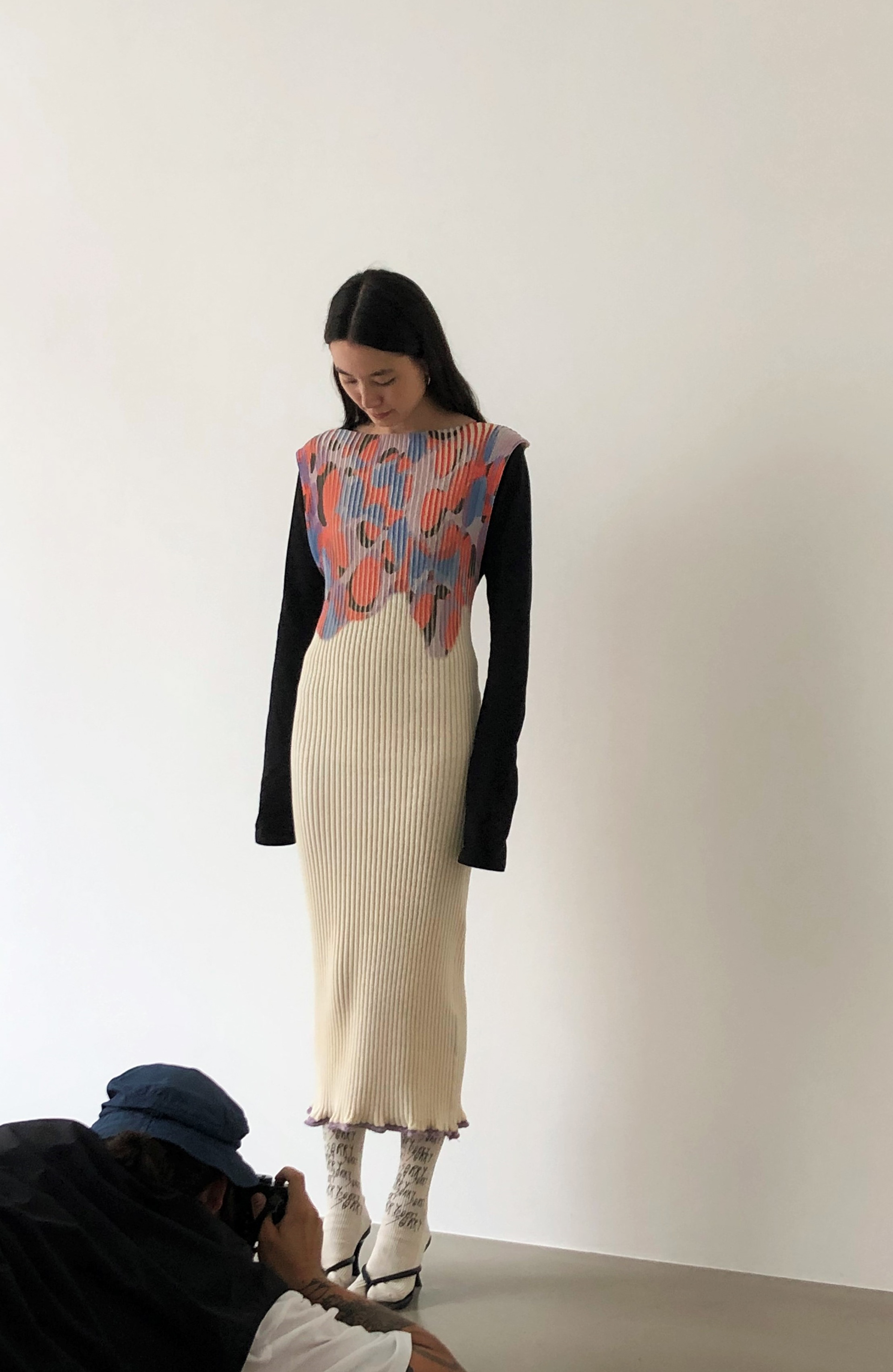 The collection "Sorry" critically addresses the topic of species conservation. Patterns and structures of the collection are inspired by endangered species in Germany, both animals and plants.
As a result of the corona pandemic, "staying and working from home" has been established in the private comfort zone. A growing awareness for environmental and sustainability issues in our society can be observed at the same time. Social media channels are increasingly being used as a platform to actively engage and get involved on a digital level. Influencers with meaningful content are establishing new communities.
Inspired by this situation, the concept for a comfortable knitwear collection was born, with captivating statement outfits that refer to sustainability and, in particular, species conservation. Each design is dedicated to an endangered species. Eye-catching colors and structures attract positive attention and, at second glance, they are thought provoking. It is done in a subtle, "comfortable" and thus unobtrusive way. The use of gradients in signal colors on the garments represents the increasing threat to biodiversity and runs through the collection. The combination of print on knits creates vibrant, multi-dimensional surfaces and silhouettes.
This new "lounge wear", can be described as "zoom wear". The concept of Sustainability leads to the use of biodegradable or recycled materials without fiber blends. The silhouettes of the collection play with proportions and volumes, which additionally underline the theme of "protection". All pieces can be combined with each other and are designed to be gender neutral.
The knitwear is made zero waste with Stoll M1PLUS

®

implemented on CMS ADF 16 Multi Gauge and

CMS 520 C. The textile prints are placed via dtg-print and thermal transfer print.
SORRY AT MERCEDES BENZ FASHION WEEK - BEST GRADUATES' SHOW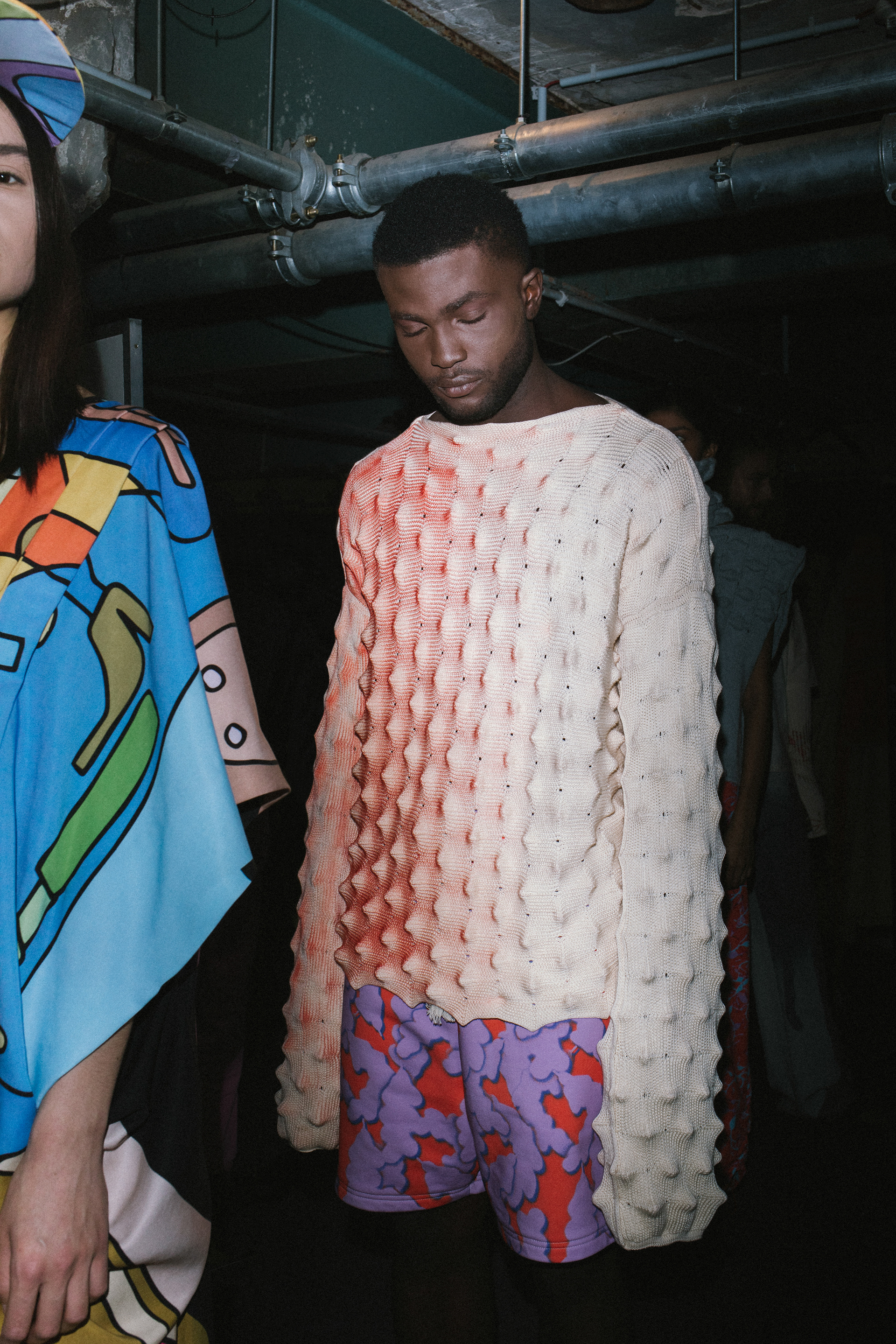 photos: Tim Sonntag, Stefan Knauer
Every design is inspired by species conservation based on different endagered species.
image source: black grouse: bund.net; egg carton: bindemann-verpackung.de